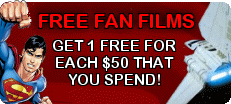 Found in » Animated & Cartoon DVD's » General TV & Movies
| | |
| --- | --- |
| | |
UP UNTIL A MONTH AGO, I WAS JUST A
SOPHOMORE AT PRINCETON FINISHING UP
SPRING SEMESTER...

...AND NOW I'M RUNNING AROUND THE
NEVADA DESERT PRETENDING TO BE SOME
KIND OF SUPERHERO, FIGHTING A BUNCH OF
GOVERNMENT KILLERS...
When first generation descendants
of a secret military team, are recruited into
a classified government program called Project
Genesis, they are unaware of their true purpose
to be turned into Gen-Actives, with super-human
powers. Powers they unknowingly inherited
After three recruits, Caitlin Fairchild, Grunge and
Roxy uncover the heinous government plot, their Gen
Active powers are released. With the help of Captain
Lynch, a renegade government agent, and their
amazing new abilities, they escape the compound and lead a
turbo-charged rebellion against the military forces
trying to annihilate them. As more of the shocking
truth is revealed, the new Gen-Active
superhumans must make a choice, use their
extraordinary powers for treachery and
greed, or to help rid the world of evil.
GEN 13
Starring ALICIA WITT JOHN DE LANCIE E.G. DALY
"FLEA" CLORIS LEACHMAN LAUREN LANE
and MARK HAMILL AS Threshold
Executive Producer JIM LEE
Produced by KAREN KOLUS AND JOHN NEE
J. SCOTT CAMPBELL and BRANDON CHOI
Written by KEVIN ALTIERI and KAREN KOLUS
Produced and Directed by KEVIN ALTIERI